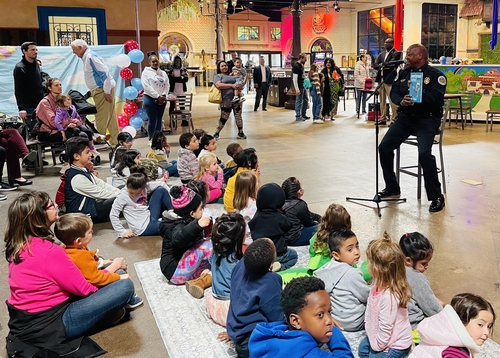 Story Time: A Leer Con Dr. Seuss! Read with Dr. Seuss!
For the month of March, HFF partners with Plaza Mariachi's Kid's Saturday Bilingual Story Time to bring crafts and activities…but this is but this time, everything is centered around Dr. Seuss as we spend the month celebrating his birthday!
Help children discover the love of reading by participating in larger-than-life Story Times and activities based on Dr. Seuss' most loved books. Each family will be given their very own Dr. Seuss book for each day they attend!
Thanks to partnership with the Kiwanis Club of Nashville, each Saturday, there is a beautiful community mobile library. Families are free to take home a book and swap it with another or return it when they're done! Thanks to generous donations, many of the books are brand new and are bilingual.
Will you help us continue this program with a one time or monthly donation today?