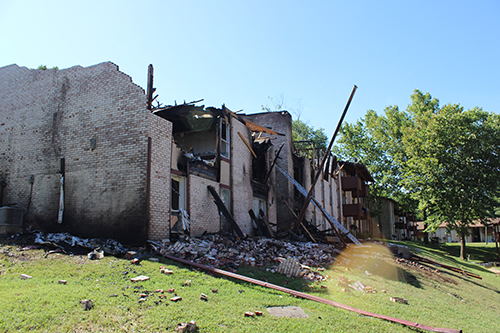 Help build the fund for the next disaster so we can respond immediately!
Disasters come in all shapes and sizes and affect people in many ways. Whatever it is and however it has affect a family's life, HFF wants to help in any way we can. Your donations help make this possible. Here's how we've helped in the past:
Horrible storms hit Tennessee in 2022 causing flooding that caused a lot damage to families and their homes and belongings. Thanks to partnership with organizations around the community:


75 families, a total of 113 people, received Goodwill, Walmart, and Kroger gift cards, Bus passes, and Household items
39 families who needed help to relocate to a new apartment received a down payment, and first month rent checks. We even had the honor of having the Case Manager stay in our office for several weeks so families could come to a place they are familiar!
3 Weeks we hosted FEMA so Hispanics, immigrants, and anyone in the community who was affected by the flood could get connected to the help and aid they available to them.
HFF was right on the ground in those communities that often don't receive aid from other organizations. We passed out waters, food, toilet paper, cleaning products, and partnered with construction companies around the community to help them move repair their homes. We also created a kid's tent with coloring, crafts, and sports for children whose family/homes got affected by the storms could be in a safe place to be kids while their parents got the aid they needed.
Will you help us today so we can be ready for a disaster tomorrow?